Join us for our special fundraiser show and help us raise money for our 2019 programming! Cabaret shows have all kinds of performers including singers, poets, comedians, magicians, burlesque dancers, belly dancers and more! And of course our very own OT Cabaret Band! BYOB or have some of ours! We also have our famous large kernel popcorn!
Meet some of our performers:
Ann Almonte
is a web developer by day who enjoys belly dancing, drumming, and dabbling with costuming and other crafts.  She has been formally taking belly dance classes of one sort of another since January 2005 and her favorite props are swords.  Ann enjoys sharing her knowledge of sewing and other crafts to bring designs for costumes to reality as well. Video 
Tobias the Adequate is the "Persona au Gratin" of entertainer Matthew Legare – the product of close to two decades of improvisational and interactive performing at hundreds of fairs, festivals, markets and other events throughout California, Nevada and Oregon. Tobias is part magician, part philosopher, part hero, and mostly a loud fat man in a series of outlandish hats and costumes, armed with an arsenal of magic and rapid-fire wit making him both amazing and amusing, often at the same time! Video
Jose Mendoza known as Jose Onyx onstage is a San Antonio native that has been performing in and around the city for 20 years.  Blending masculinity and femininity he now brings his enigmatic performance to the SA based art collective group La Santa Luna where he is currently an ambassador.
Jake Yarbrough
is an army veteran who started comedy in the summer of 2010.  Since then he has performed all across Texas including the big little Comedy Festival.
Video
When
October 5, 2018 at 10:30 p.m.
Tickets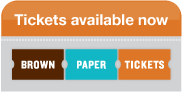 Reserve your seat online or pay what you can (min. $8.00) at the door.
Check out our Facebook page to see photos from past Cabaret shows! The talent is astounding!